Coachella Affordable Housing

This proposal addresses the urgent need for well-designed affordable housing in the Coachella Valley. Our design and master plan harnesses the natural temperature fluctuations of the desert to produce pleasant indoor spaces that are passively cooled and heated without relying on costly mechanical systems that burn fossil fuel.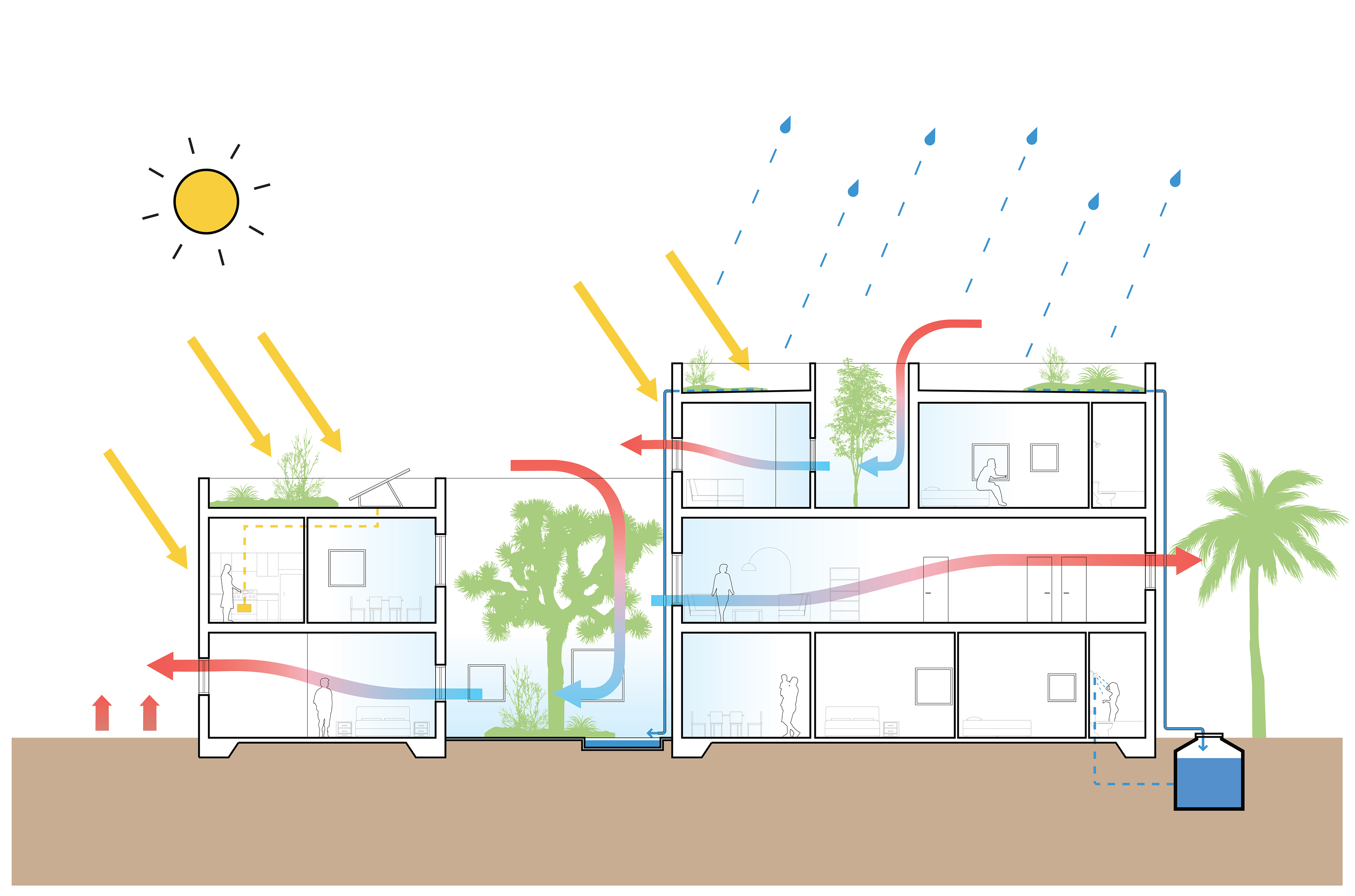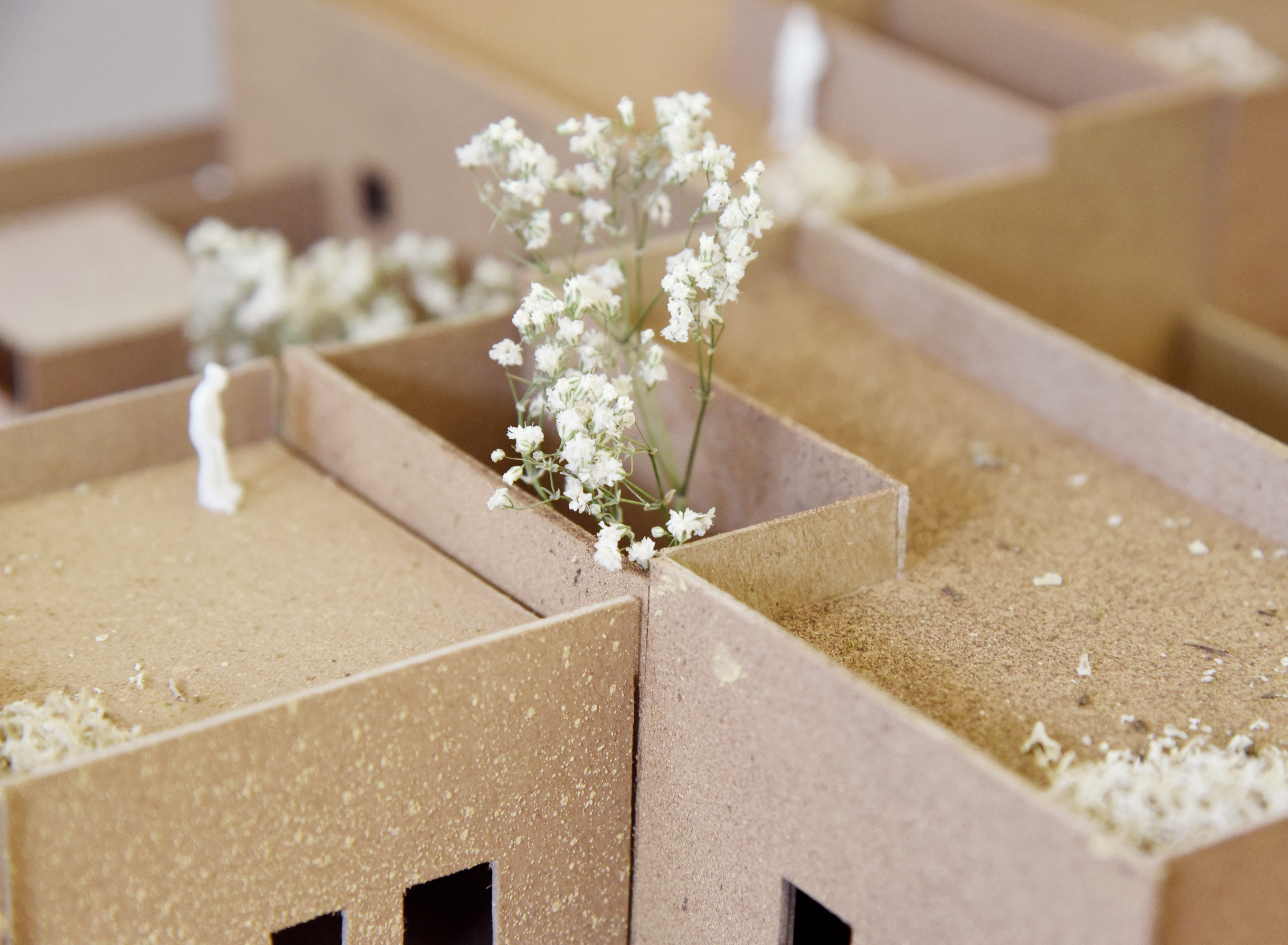 The proposal's urban concept is a dense layout of multifamily apartments that use their orientation and massing to minimize sun exposure. In addition to creating passively cooled interior spaces, the masterplan provides a network of shaded streets and landscaped areas that are comfortable for pedestrians and recreational activities.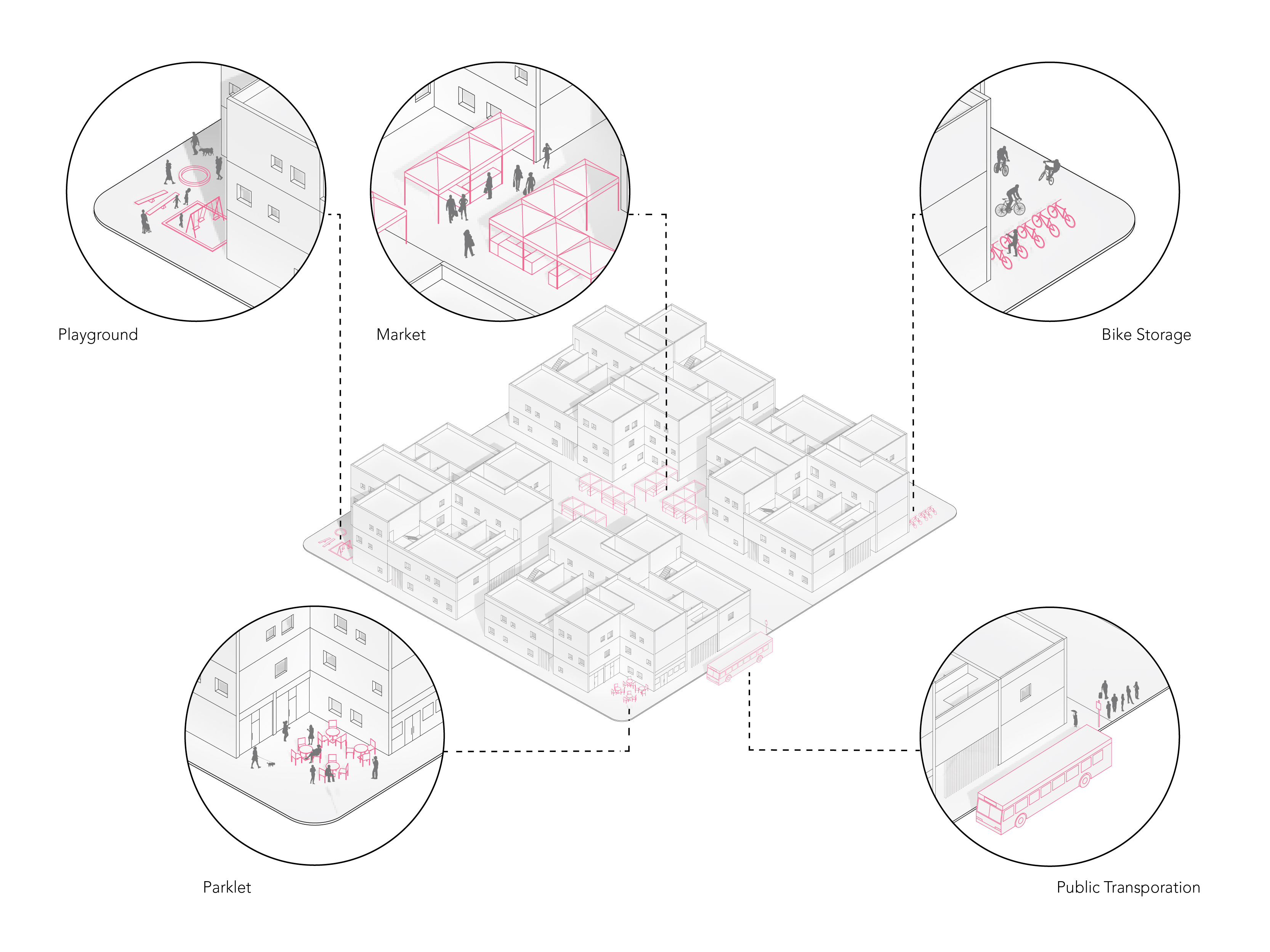 Program: Housing
Location: Coachella Valley, CA
Team: Andre Guimond, Evan Erlebacher, Harry Lam
Status: Proposal
Year: 2016