Varna Public Library

The new Varna Library is conceived as a series of stacking and shifting volumes, like a stack of books. The gaps between the volumes define a porous public space that flows through the building, opening large welcoming entrances at the ground floor level, and framing views of the city at the upper levels. The shifting and stacking volumes respond to the confines of the strict zoning envelope, while creating a series of interlocking interior reading and collection spaces that spill out into open-air terraces. This results in an inviting urban form, presenting an accessible image to the city of Varna.
The new Varna Library will be a versatile new building, both in terms of its flexible spaces for diverse programming events, and for its environmental strategy to passively provide comfortable interior spaces for the public. Deep louvers shield the interiors from the summer sun, and the concrete facade performs as a thermal mass, absorbing heat during the day – the large central atrium will help to passively cool and ventilate the building.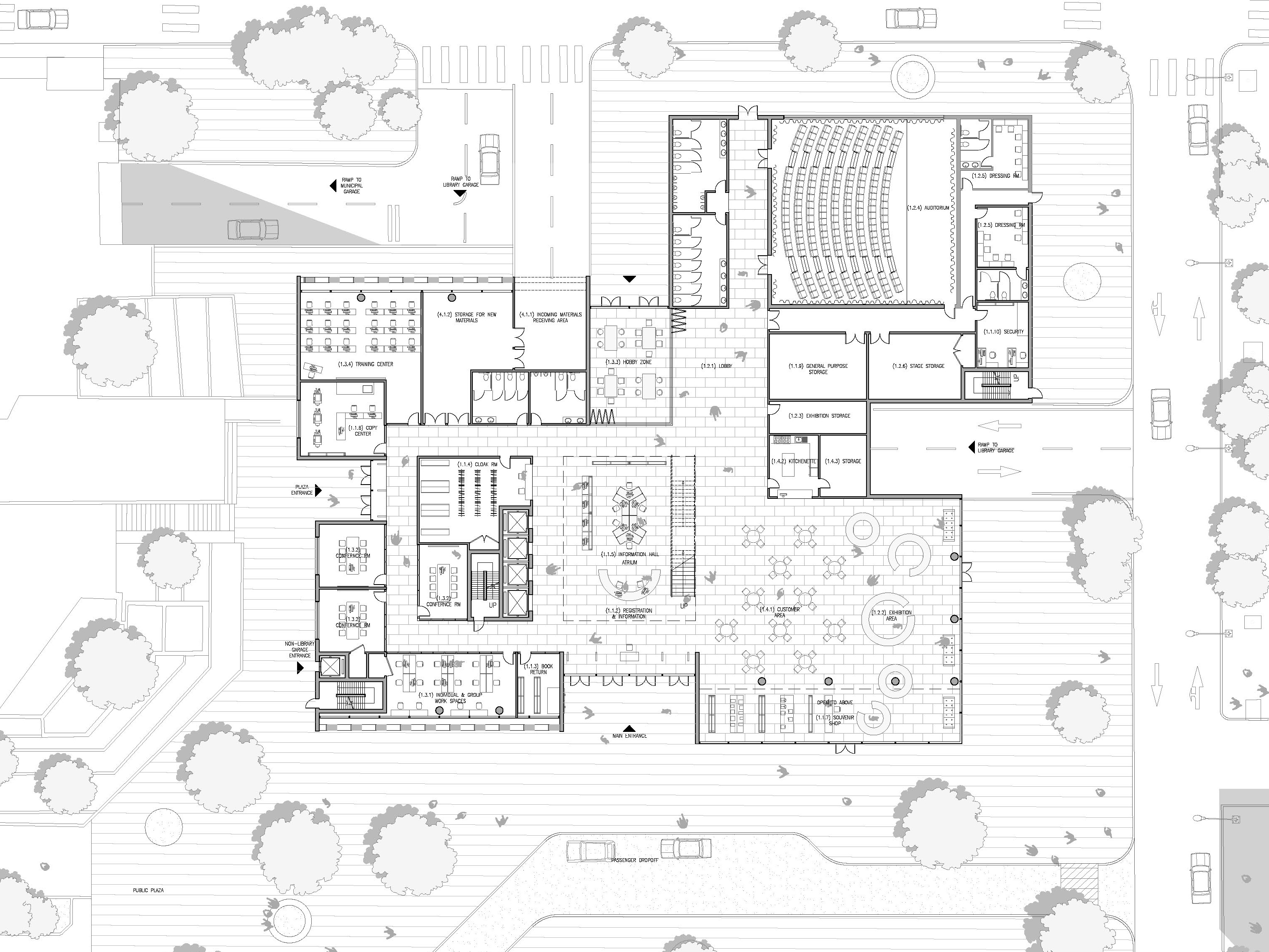 Program: Public Library
Location: Varna, Bulgaria
Client: Varna Municipality
Team: Andre Guimond, Evan Erlebacher, Harry Lam, Austin Crowley
Status: Proposal
Year: 2015